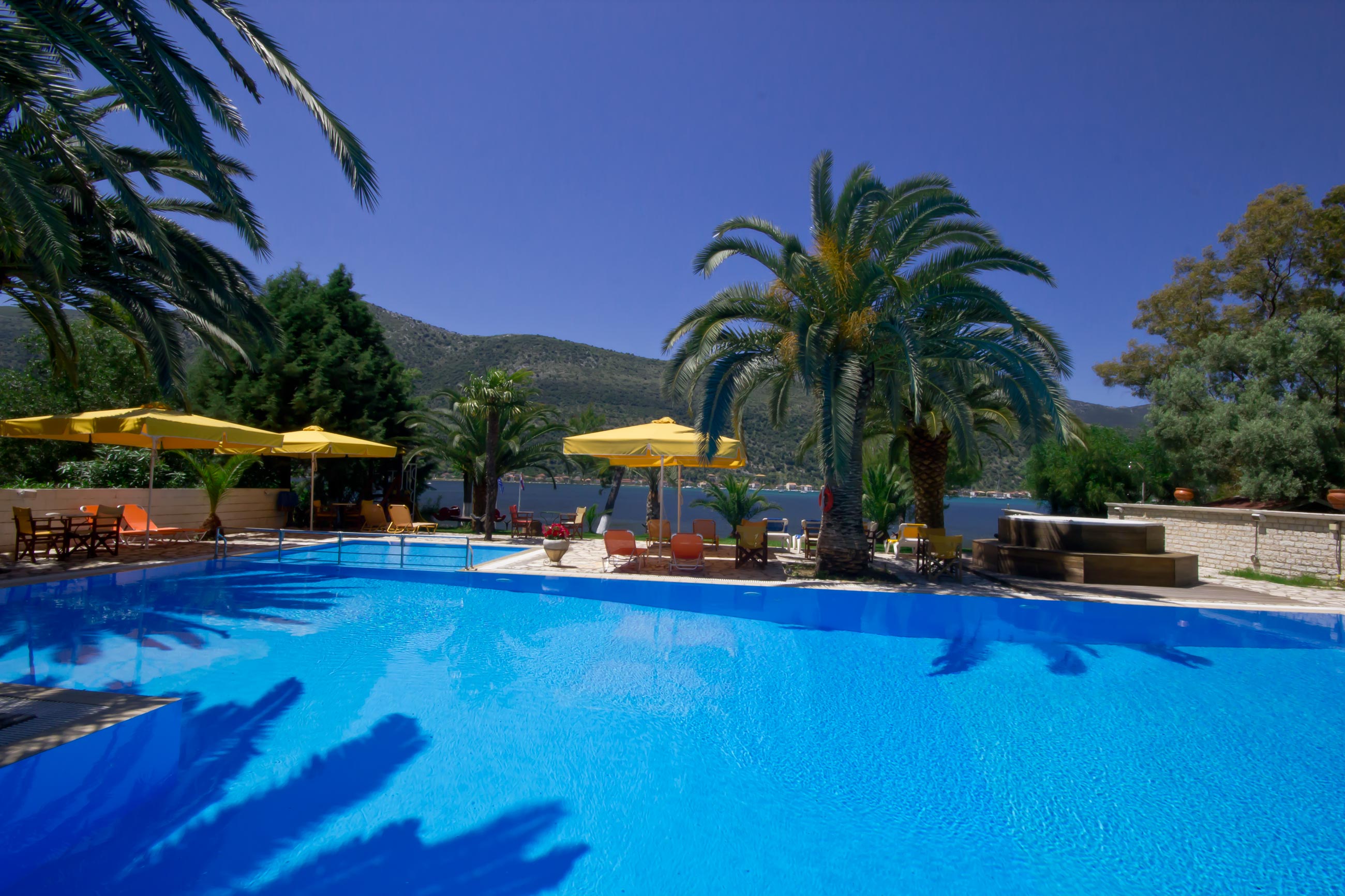 Surroundings

The sheltered cove of Vlichos is a natural port, which harbors all boats travelling at the Ionian Sea.
The green peninsula of Vlichos protects the beach and reaches up to Nidri. The Prigiponisia, Scorpios, Scorpidi, Madouri, Sparti and Meganissi seem like floating on the serene sea.
And right across the horizon, the Akarnanikes Shores surround this unique and magnificent landscape, which takes different colours every hour of the day.
Swimming Pool
Adult and children's pool with barrier and low bottom.
Private Pier
There is a private pier for private or rented speed boats. You can leave your car behind and enjoy the sun and the sea at one of the many beaches approached only through the sea. Visit Scorpio of Onassis, Madouri of Valaoritis and the picturesque Meganisi with the coves and the fish taverns.
If you wish, the reception of the hotel will help you to rent a speedboat boat with 15hp or 30 hp engine. Also you can arrange ski lessons or just enjoy your favorite sports, as the sheltered bay of Vlicho is ideal for these kind of sports. The ski instructor will meet you at the pier in front of the hotel and the reception of our hotel will help you with all the necessary arrangements.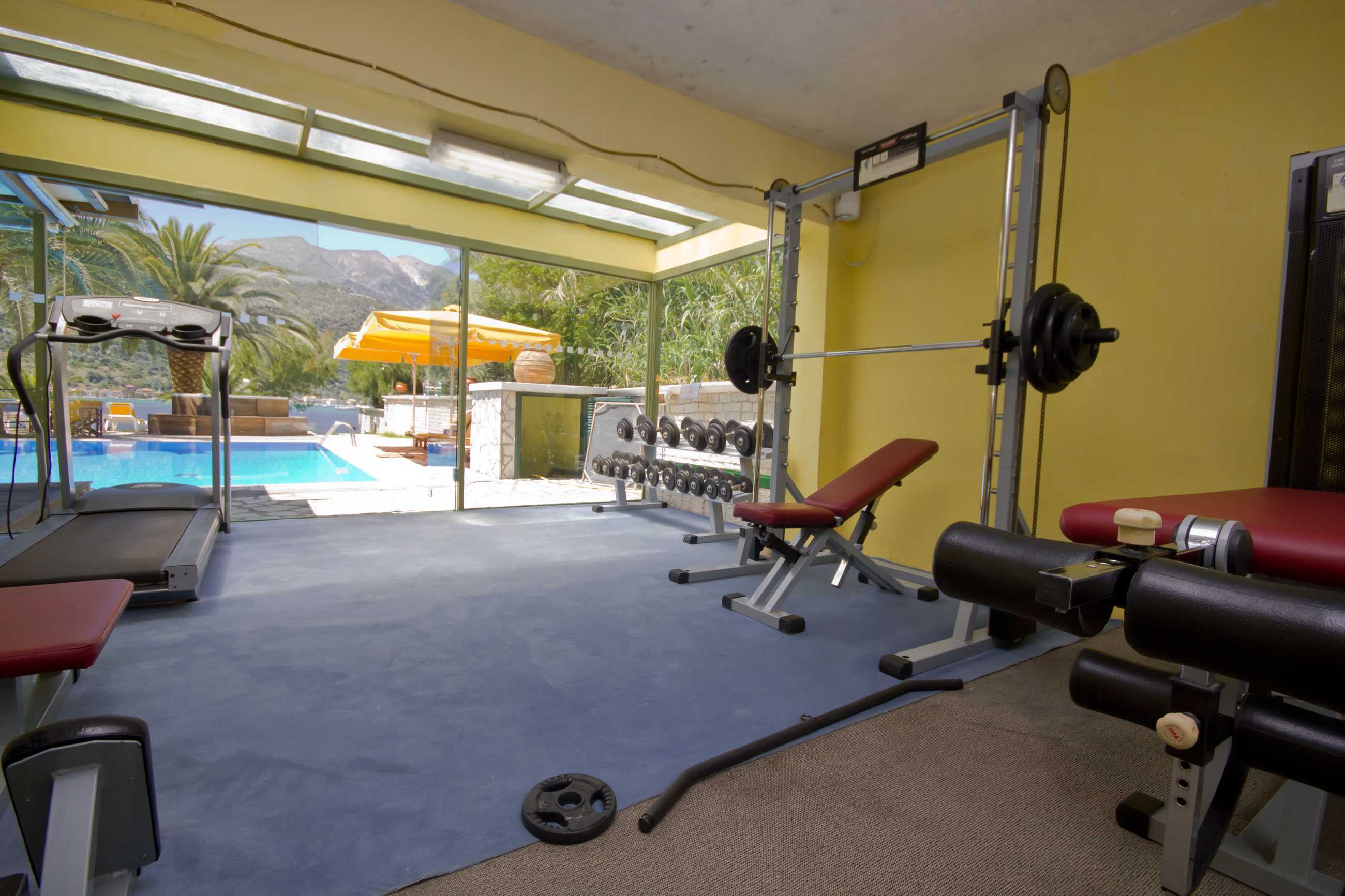 Breakfast Hall

Air-conditioned breakfast hall decorated with cosy aesthitics offering magnificent garden and pool view.
Lido Bar

A pool bar offering coffees, cool drinks, fresh juices, ice-creams, snacks and salads, is at your disposal. Ask us about the dessert of the day.
Garden

A lush green garden next to the sea where you can enjoy the sun and your drink.
Reception
The reception operates from 8:00 am until 12:00 pm. You can be advised about the monuments, the beaches and the finest dining proposals of the island.
We will help you rent a boat or if you want to organize ski lessons.
Lounge
Spacious Lounge with splendid pool view. Our guests can watch TV, read magazines and play table games.
Jacuzzi
In the Jacuzzi by the pool you can spend moments of absolut relaxation from 10:00 am until 7:00 pm.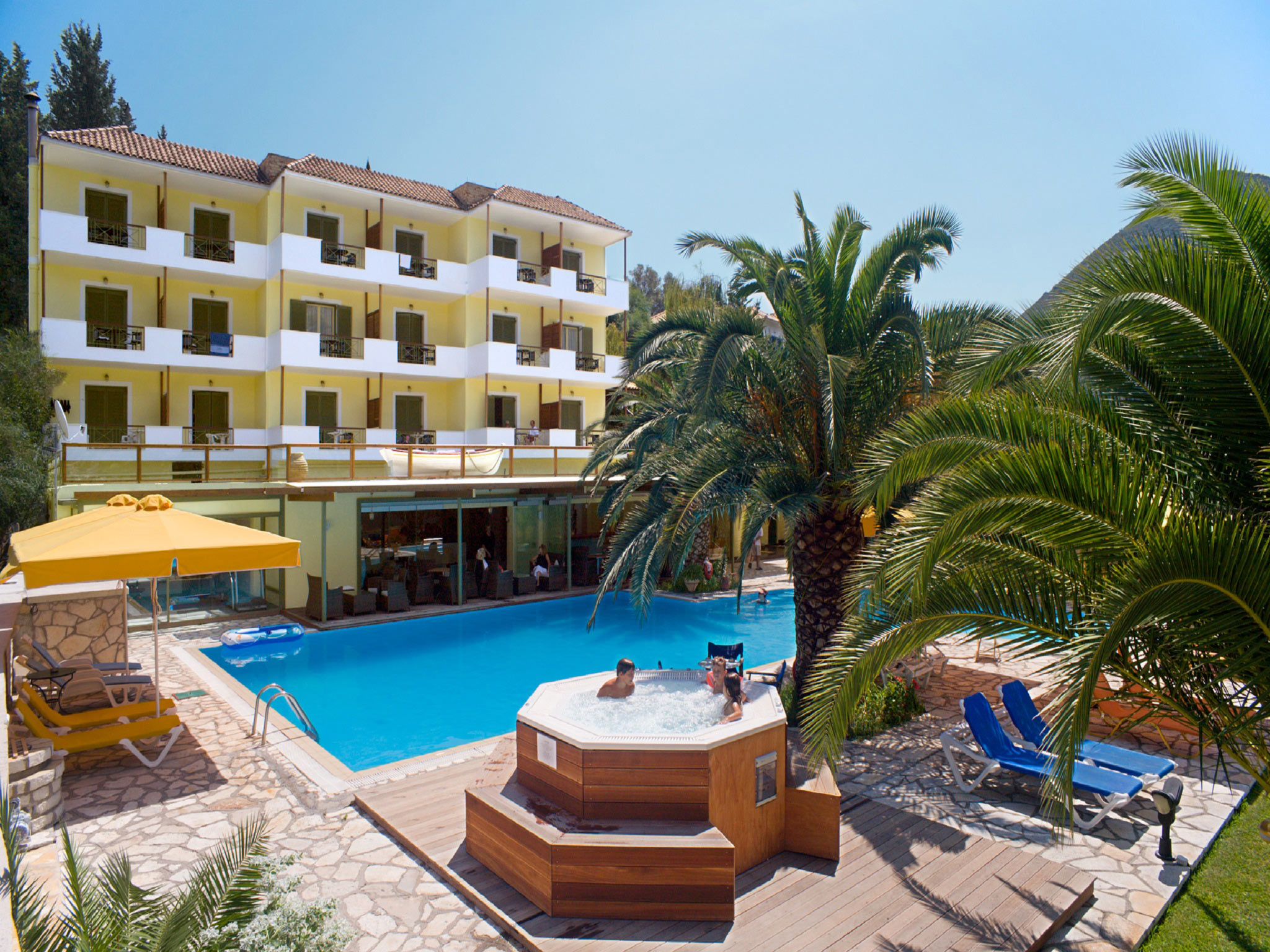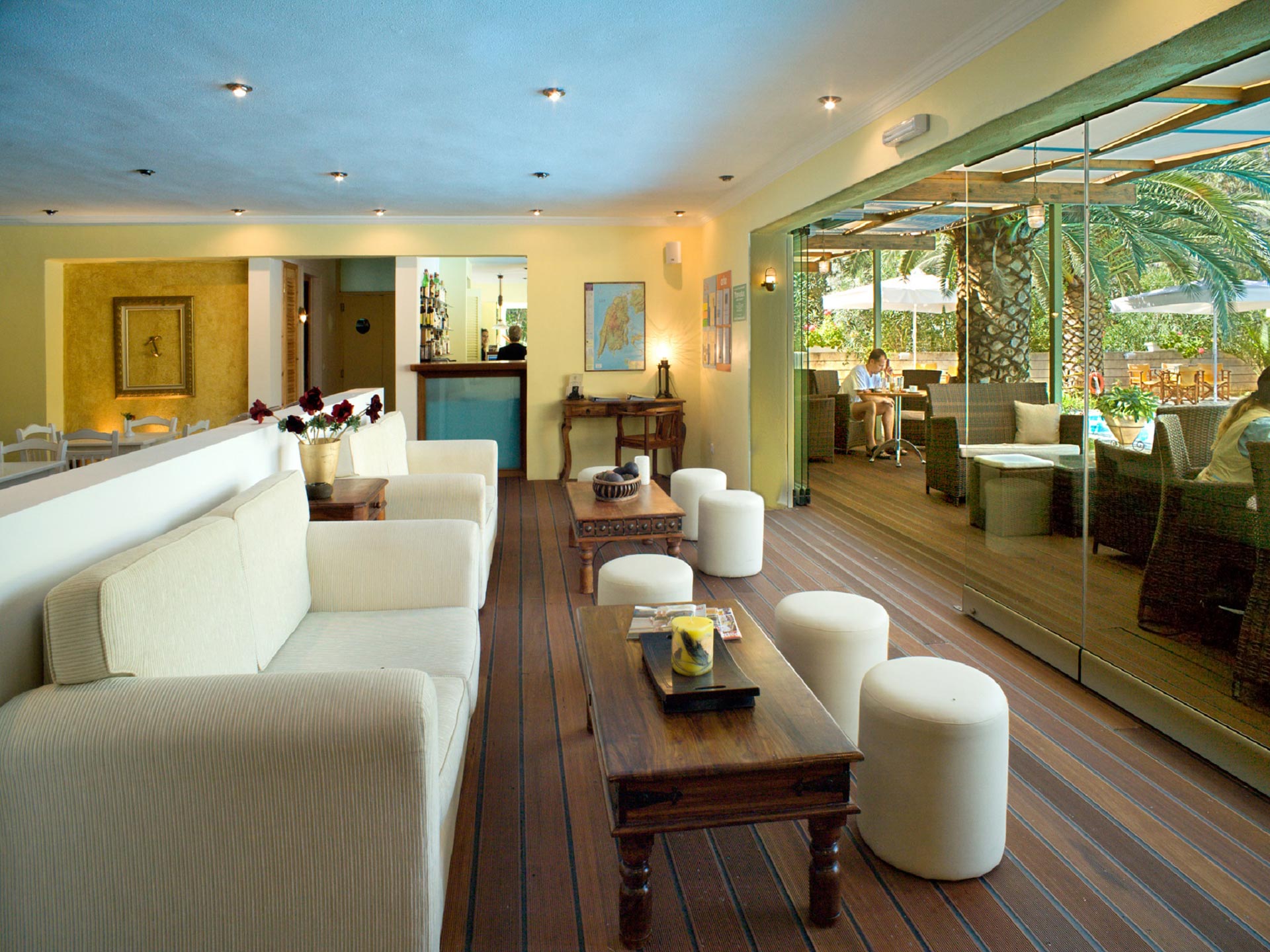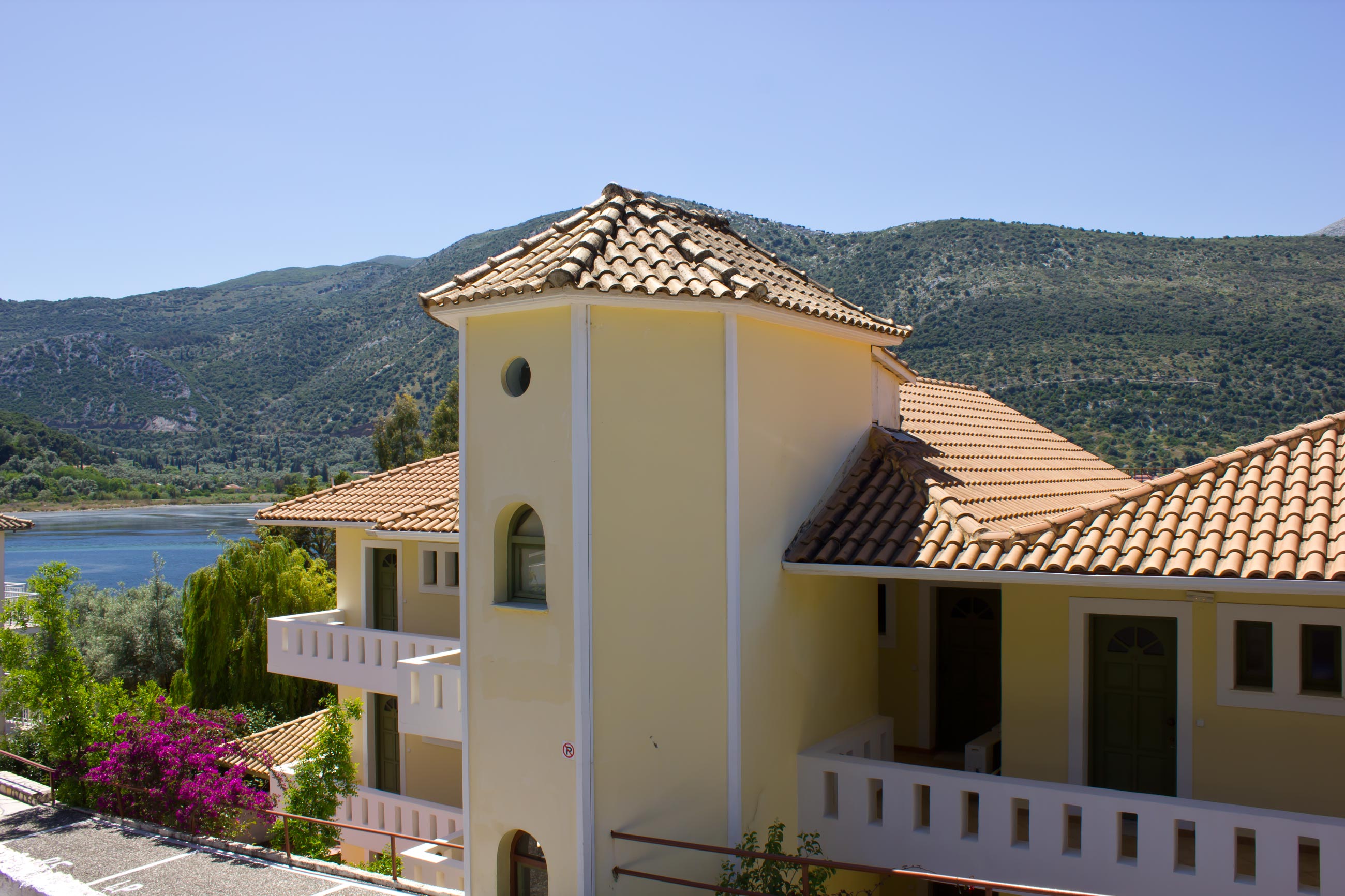 Fitness Center

Excercise yourself in our fitness center from 8:30 am to 10:00 pm.
Information Desk

In the information desk you can find maps of the island in order to organise your own campaigns. Moreover the desk provides you with info about the museums as well as about the local events.
Cleopatra Beach Hotel
Cleopatra Beach Hotel welcomes you at the beautiful island of Lefkas!
ONLINE BOOKING